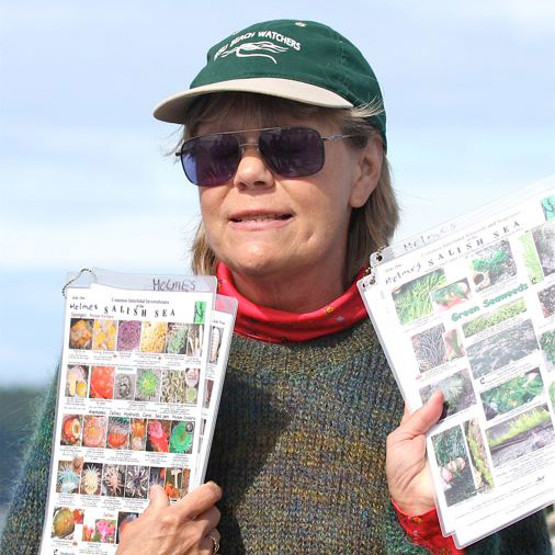 Nominations are now being accepted (deadline: Jan 19th) for the 2018 Jan Holmes Island County Coastal Volunteer of the Year Award. The award is named to honor the memory of Jan Holmes, an Island County resident and WSU Island County Beach Watcher who was an exemplary marine scientist, educator and champion for stewardship of the marine environment.
In recognition of the continuing need for volunteers to carry on this important cause, the Jan Holmes Island County Coastal Volunteer of the Year Award is presented annually.
This award is open to all volunteers, regardless of membership to any one organization or institution, participating in or supporting science and outreach efforts that protect or restore the coastal resources of Island County.
The Island County Marine Resources Committee (MRC), Sound Water Stewards (SWS), and Washington State University (WSU) Extension Island County are pleased to open the call for nominations for this prestigious award.
Nomination forms must be received by 4:30 PM Friday, January 19, 2018.
More information and the nomination form can be found at: http://www.islandcountymrc.org/projects/volunteer-of-the-year/
You may also scroll down on that page to view last year's winner – SWS Volunteer – Connie Clark;  if you scroll down to the bottom of the page, there are pictures of all past winners, and links to information about them.